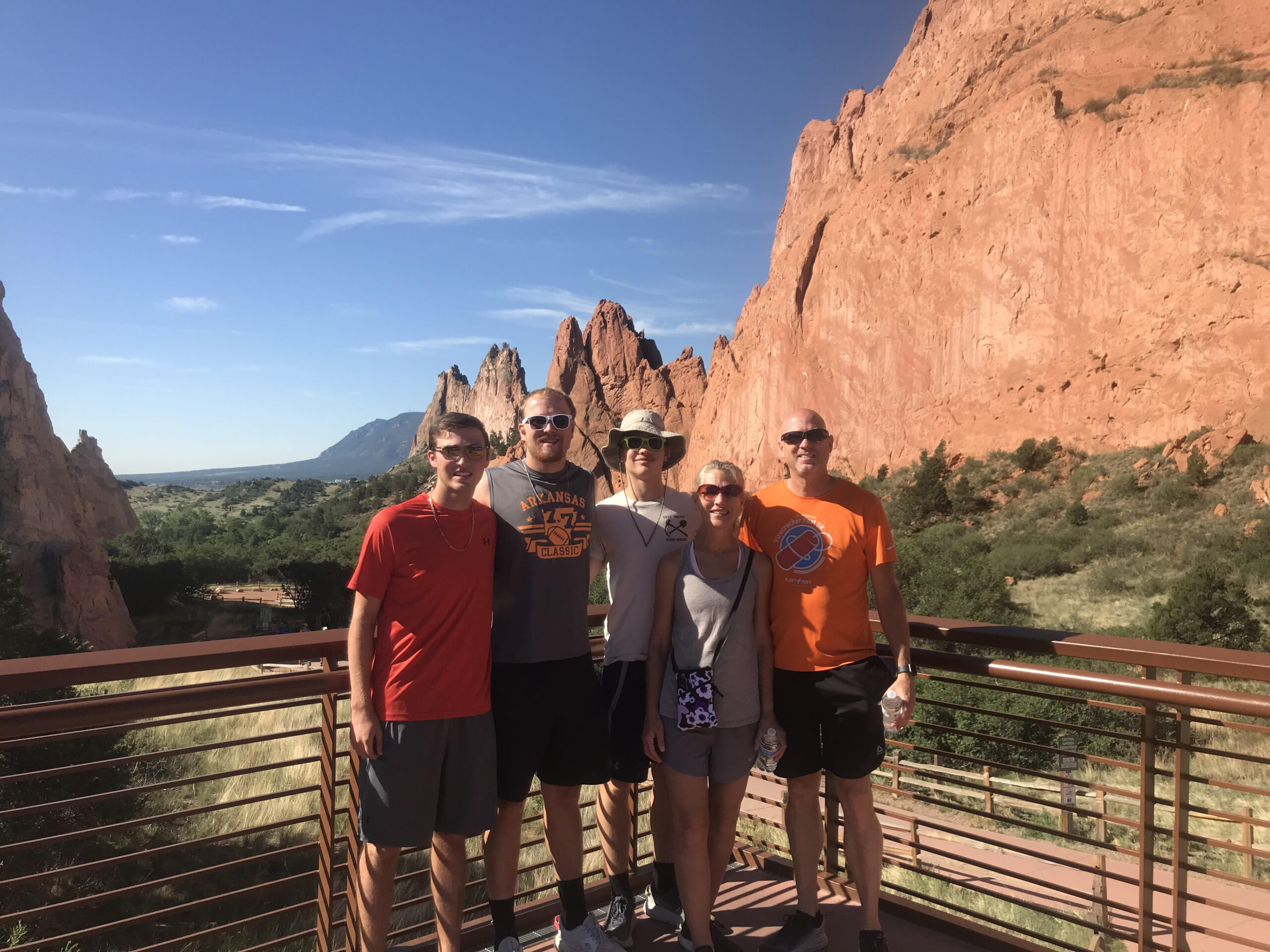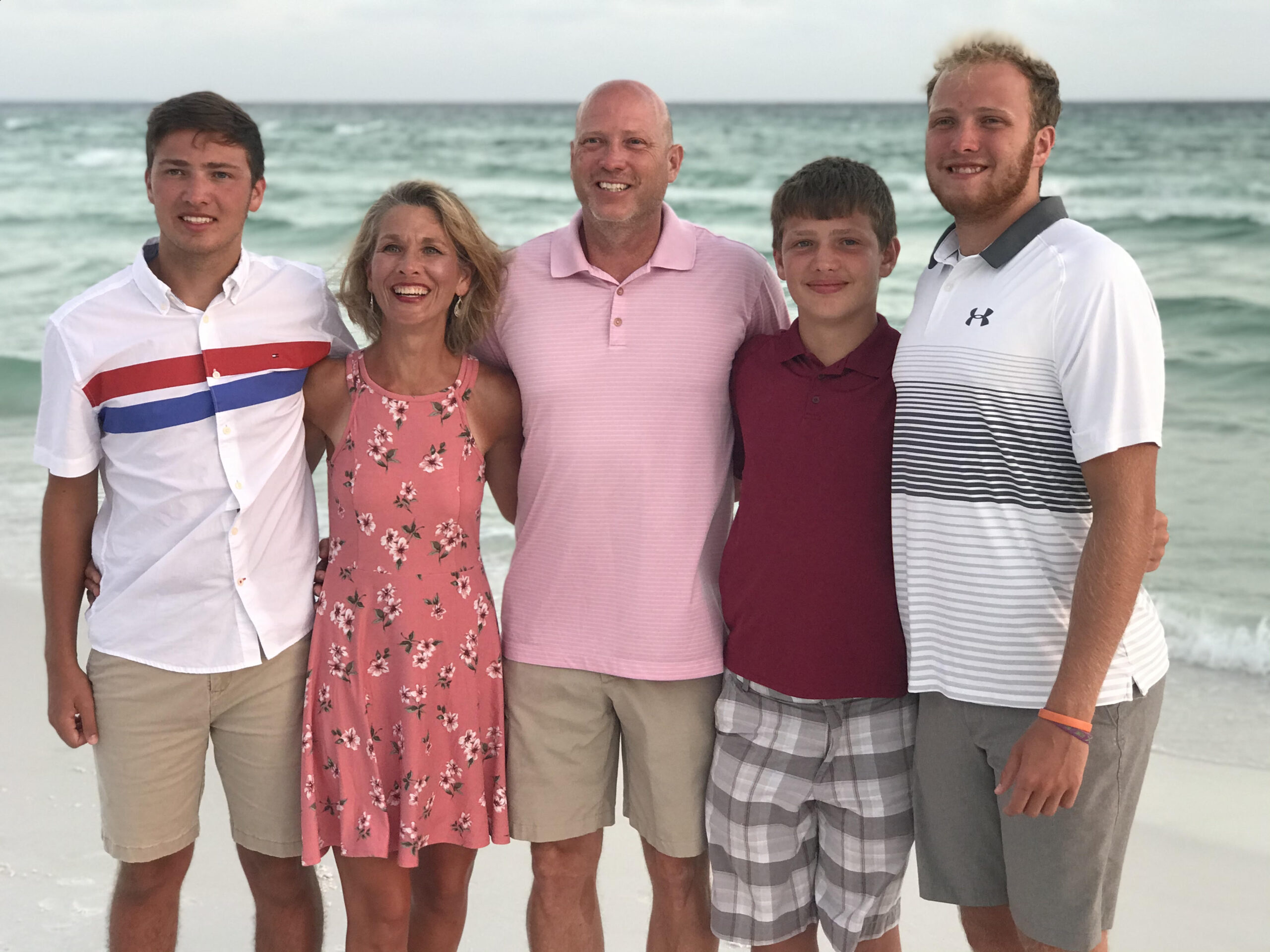 Russell and his family came to FBC Morrilton in January 2020, after serving at multiple churches in Central & South Arkansas.
Russell has served at these churches in Arkansas:
– Harlan Park Baptist Church (1997-2004) as Youth Pastor
– FBC Center Ridge (2004-2014) as Pastor
– FBC Warren (2014-2020) as Pastor
– FBC Morrilton (2020-current) as Pastor
Russell and his wife, Becky, have been married since May 1994. They met at the Conway Walmart Supercenter where they both worked while attending college.
Russell and Becky have 3 sons: Avery, Alex, & Andrew. Avery and Alex are students at the College of the Ozarks in Hollister, MO. Andrew is a high school student at Morrilton High School.
Russell was born in Pine Bluff, AR and lived there before moving to Rose Bud, AR and graduating high school from there in 1988. He graduated from the University of Central Arkansas in 1993 with a BS Degree in Political Science with a minor in History. Russell graduated from The Southern Baptist Theological Seminary in 2004 with a Master of Divinity Degree. (He likes to joke that he is an expert in Politics and Religion—and has the paperwork to prove it.)
Russell and his family LOVE sports! They are ALL avid Arkansas Razorback fans. They love spending time together anywhere and everywhere. Russell and Becky also love to run. They have completed multiple marathons—but their favorite races are half-marathons. They are currently attempting to run a race in all 50 states.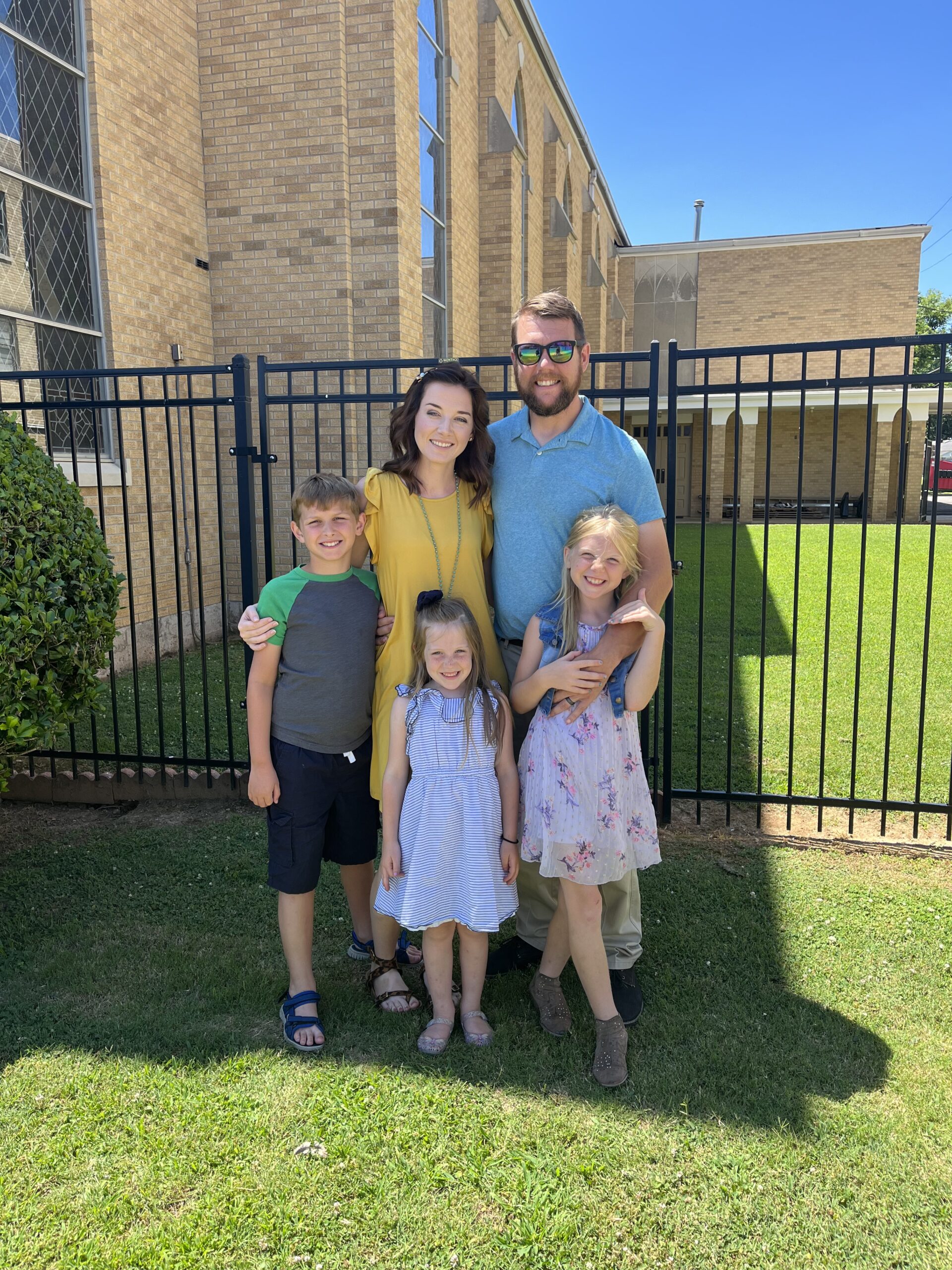 Scott and his family have served FBC Morrilton for the last 5 years total with the last 4 being in the role of student ministry. First as a volunteer in a time of need for the church before being added to the staff at FBC in 2021 as a bivocational student pastor. 
Scott and his wife Stephanie have been married since October 19th, 2013, after meeting online. Stephanie and Scott have three kids, Jacob, Sophia, and the one and only Rebekah. While they all have major differences in who they are, the most important thing they share is a love for Jesus. Scott had the honor of baptizing Jacob and Sophia on the same day in August 2022, after they gave their lives to Jesus on the same day in July 2022 at church camp! 
Scott was born and raised in the Conway County area, growing up across the river in Oppelo and attended Oppelo FBC in his youth, while Stephanie grew up in Heber Springs. Scott graduated from Bigelow High school and eventually from Arkansas Tech university. Having served at a few churches full time Scott still dedicates his days to working with teens on a regular basis, his full-time secular job is High School Math teach with Wonderview High School. Stephanie is a full-time commercial underwriter for Farm Bureau.
The DeHart family loves to camp, kayak, watch and play sports, and maybe our all-time favorite thing is to go to Universal Studios in Orlando to ride roller coasters.  
We love working with the teens, Scott has always said he never really graduated from the youth group, he started his first student ministry at Bigelow Baptist Church in 2009 at 20 years old and has still never left. The DeHart's love serving FBC Morrilton and the community!